Tidal Wave Waterslide with Detachable Pool (The Green Marble)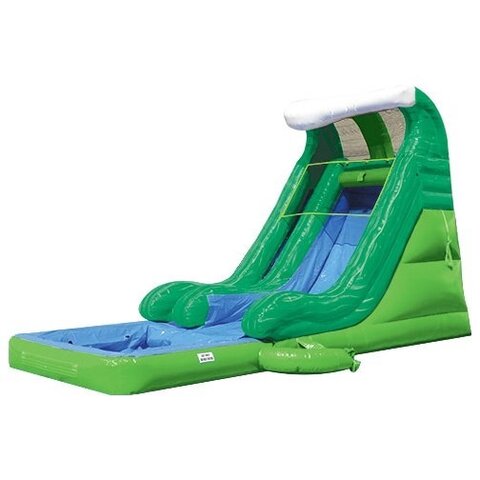 Description
Daily rental includes: blower, 50 foot extension cord, 4 metal stakes to secure the waterslide in the ground, tarp for between grass and waterslide, and 4' water hose to hookup your water hose for wet slide and to fill up little pool.
Bouncer House and Waterslides are available for Pickup or Delivery-Delivery is $100 to bring the item set up and pickup after 24hour rental expires
28'6"L X 13'4"W X 17'6"H
The Tidal wave slide with detachable pool is a wet/dry slide great for any indoor event or warm outdoor party! This wet/dry slide allows riders to climb to a no-jump top, which forces players to slide down correctly, keeping them secure. Kids climb up a right sided climb to a wide left sided slick slide, into an oversized, safety-ended pool that detaches, making the transition from a dry to wet slide quickly and easy.