Lighted Dance Floor 2'x2' Squares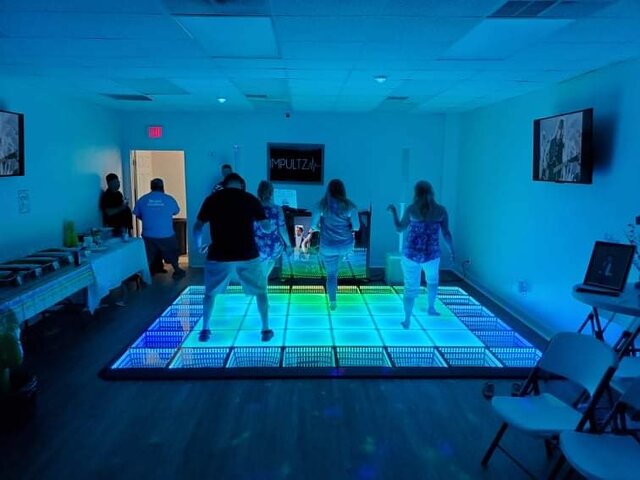 Description
Led DANCE FLOOR
Daily Rental Fee: $25.00 A SQUARE
delivery & setup cost depends on size of the dance floor
COUPLES DANCING AT ONE TIME

SIZE OF DANCE FLOOR NEEDED

# squares
needed

cost to rent

4

8'x8'

16

$ 400.00

8

8'x10

20

$ 500.00

10

8'*12

24

$ 600.00

12

9' X 12'

27

$ 675.00

16

12' X 12'

36

$ 900.00

2

12' X 15'

45

$ 1,125.00

40

18' X 18'

81

$ 2,025.00

50

18' X 24'

108

$ 2,700.00

75

24' X 24'

144

$ 3,600.00

100

24' X 30'

180

$ 4,500.00

144

36' X 36'

324

$ 8,100.00
Dance floor can be synced to music and the weight capacity is approximately 1,100 lbs. per 10 sq. ft.
The power outlet is on one side of the dance floor. The cords stick out of the color floors so you can plug one panel into the next. The starlight floors snap into each other very easily. No screws or tools needed.
For Color Floors: there's a power out & in on every panel. You can daisy chain them together and the 1st one is the one you plug into the power.
Color dance floors do not have an external power supply - it's integrated in the floor.
*They are not water resistant and not meant to be left outdoors.
However, spills from drinks that land on top of the floors are fine. The controls are recessed under the panels so spilling liquids won't get into the mechanisms or electronic controls. Leaving them outside in the rain could severely damage them.